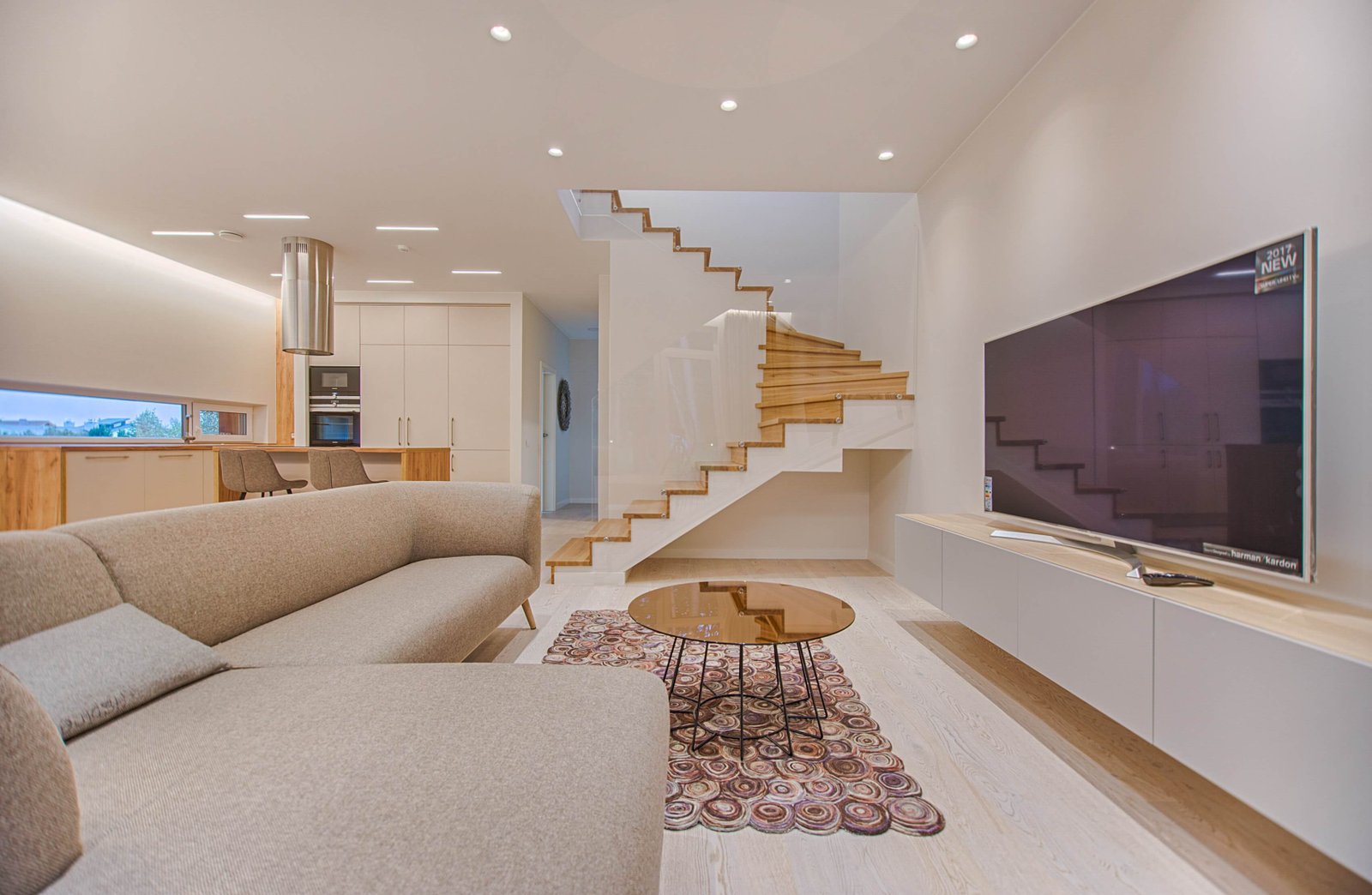 Save Money with Smart Lighting
For both commercial and residential applications, a smart lighting control system offers a great return on investment. Below, we'll take a look at some of the top features, and ways they can help reduce your energy bills.
Motion Sensors 
A few strategically placed motion sensors are a great place to start. Along walkways or hallways, they'll activate path lights as you come in late or for those midnight snacks. You can also incorporate them as occupancy sensors. How many times have you nagged your kids about turning the lights off? Motion sensors automatically turn lights off when a room is unoccupied.
Smart Schedules
Schedule your lights to complement your lifestyle based on time of day, astronomical clock, or special occasion. For landscape lights, you can have them turn on at sunset, and off at sunrise. Schedule warm lights to gently and naturally wake in the mornings. Going away on vacation? Create a custom schedule to mimic people moving throughout the house to deter thefts.
Centralized and Remote Control
By automating all of your lighting, it's easy to control any or all lights with the touch of a button. You can see which lights are on or off from either a touchpad, tablet, or your phone. If you notice a light is on, turn it off even if you're not in the same room. If you have the SAVANT Pro app, you can even manage your lighting when you're not home.
Improved Dimmer Efficiency
Dimmers are the easiest way to implement energy savings when it comes to lighting. You can dim lighting anywhere from 0-100% – setting the perfect mood for any activity. By saving lighting levels to specific scenes, simply press "Reading" to set your lights to the ideal brightness. Automating the dimming process ensures energy savings without a second thought.
Are you interested in a home upgrade that will show a quick return on investment? Book a complimentary session with Digital Media Innovations to install a smart lighting solution in your home.