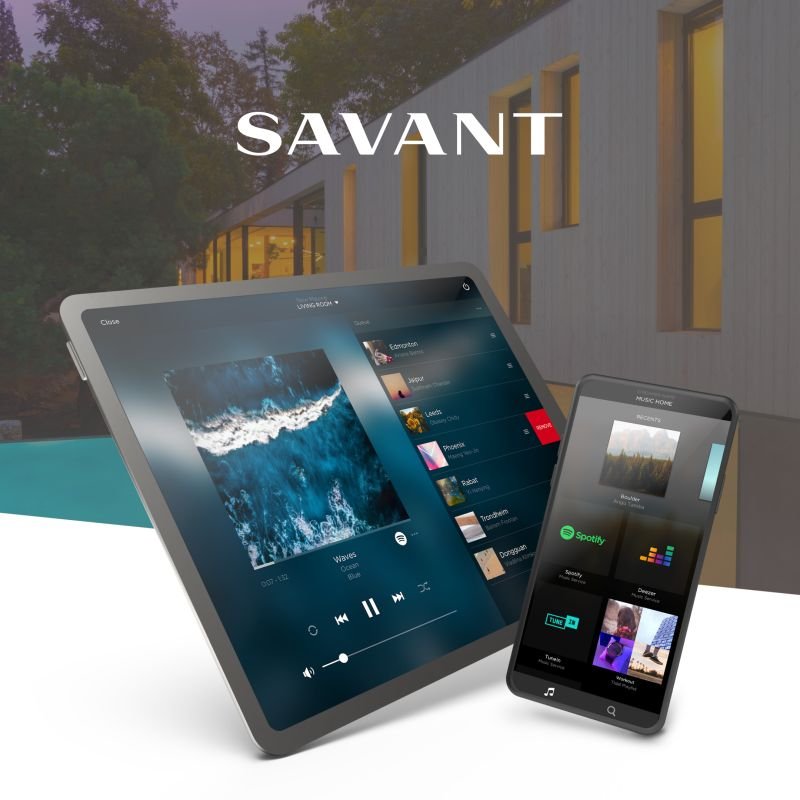 Savant daVinci 9.4 Updates
The latest update from Savant is here! With revamps to music, security, and Ring X, these improvements have been long-awaited. Below is a recap of features you can now experience.
Music – the most prominent upgrade to the system. Savant music now provides a personalized dashboard exclusively for your music, with additional compatibility for Spotify Connect, Deezer, and the promise of Tidal and SiriusXM by summer 2021. The new dashboard now tracks your preferences and playlists across all your platforms. No more endless searching.
Security – new interface, same familiar features. A fully re-designed interface from Savant seamlessly integrates with your existing security system. Sleek and intuitive, this interface allows for complete remote management of alerts, commands, and status all from your notification center.
Ring X – a bonus to the security update. With the popularity of Ring, it's about time there was a seamless integration to Savant. The Ring X line is the high-end line of cameras, door stations, and more. Perfect for the level of sophistication that Savant provides.
NOON – the new home keypad. Recently acquired by Racepoint Energy, NOON is now fully compatible with Savant. All Scene controls from lighting, to climate, to music, are now accessible from NOON Directors. These OLED controllers offer additional intuitive user interfaces for the Savant family of products.
Want to learn more about the update? Just reach out! info@digitalmediainnovations.com