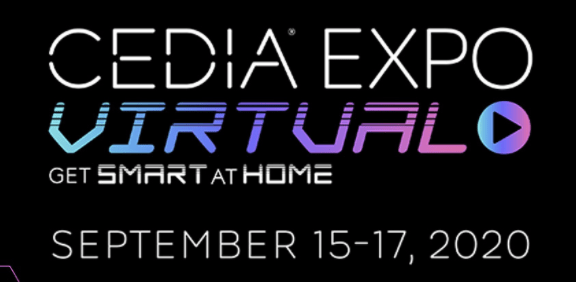 Top 3 CEDIA Expo 2020 Takeaways
The CEDIA Expo went virtual for the first time this year, and DMI was "there" for every minute of it. From exhibitor booths, to forums, to live trainings, CEDIA really took every aspect of a standard expo and made it virtual. After three days of learning, here are our top 3 takeaways for emerging trends.
Wellness, wellness, wellness
The home office isn't going anywhere, except maybe outside?
Increase in tech = increase in design
Did we mention wellness?? We don't need to say why this is a trend, so instead here is what that means when it comes to integration in the home. Voice control reduces the need for touch. Lighting to mimic the time of day, and automated shades to control natural light, enhance circadian rhythm and lower stress levels. Filters and monitors for indoor air and water quality. Moving forward we expect to see more health monitors throughout the home for temperature, pulse, etc. – especially for those aging in place.
Home office has taken on a whole new meaning, and the kitchen table just won't cut it anymore. Making sure the home has a dedicated office space is crucial for both your job and your sanity. And like many current trends having the option to work outdoors is a huge plus. An outdoor tv doubles as a virtual conference room, and a reliable, secure, outdoor network ensures you don't skip a beat.
Technology continues to make its way into our homes and everyday lives. The National Kitchen and Bath Association (NKBA) was a strong presence at CEDIA this year to address just that. Tech no longer has to be designed around – instead it is being created with style in mind. Finishes and fabrics match any decor, new appliances have technology built right in, and some solutions are invisible all together.
We enjoyed our time at the CEDIA Expo 2020 and are already looking forward to next year!